DANA POINT REAL ESTATE
Welcome to Dana Point Real Estate. Dana Point is known for it's beautiful scenery and relaxed lifestyle featuring beautiful ocean view homes and white sandy beaches. If you are new to the Dana Point area then you will love exploring the many great city attractions, restaurants and ocean view homes within the Dana Point area.  Real estate in Dana Point is in high demand in comparison to other beach cities in Orange County.  My Dana Point Real Estate website is most useful real estate website in the city, featuring advanced search results that allow you to view every active listing in the MLS. Our team also specializes in Dana Point Luxury Home Sales.  

We represent all Dana Point homeowners and have a dedicated team of experienced Dana Point home sales agents. If you have been thinking about selling your luxury home, condo, town home, or apartment complex please feel free contact us today with any questions you might have about the selling process. Our real estate marketing services are the best in the area and we have years of proven top results in helping local residents get top dollar for their home.
OUR NEWEST REAL ESTATE LISTINGS
Communities
SELLING YOUR HOME?
With over 30 years of local Dana Point experience, The Immel Team has consistently been ranked #1 in Orange County Real Estate for Prudential Realty for over 10 years. We have also been ranked in the Top Ten Agents for the company nationwide and our team leader has recently received the prestigious "Legend" award from Prudential. Together, our dynamic team of local professional real estate agents combine innovative marketing techniques with the dedication of old-fashioned work ethic. Our greatest strengths which set us apart from our competition is the ability to use our powerful marketing skills, local knowledge, professional experience and strong negotiation skills. Our team consistently demonstrates the ability to gamer the highest sales price in which both our clients and buyers feel satisfied to the fullest. Call Bret Johnson of The Immel Team today to schedule a free listing or buyer consultation.
REAL ESTATE MORTGAGE RATES
January 18, 2014 By Bret Johnson
Todays Mortgage Rates
National Average – Orange County
52 Week
Product
Today
Yesterday
Change
Low
High
30 Yr FRM
4.47%
4.50%
-0.03
3.38%
4.85%
15 Yr FRM
3.49%
3.50%
-0.01
2.70%
3.90%
FHA 30 Year Fixed
4.25%
4.25%
–
3.24%
4.60%
Jumbo 30 Year Fixed
4.35%
4.38%
-0.03
3.54%
4.79%
5/1 Yr ARM
3.24%
3.25%
-0.01
2.89%
3.37%

Updated: 1/17/14 5:43 PM
REAL ESTATE NEWS – BLOG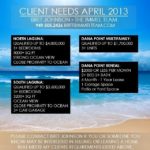 April 26, 2013 By Bret Johnson
December 6, 2012 By Bret Johnson
If you are considering renting a home for you and your family, There are several things that you can do to prepare yourself to make the process easier. Prepare a list of your wants and needs in a home. Have this list prepared as much as possible before you meet with your agent. A good […]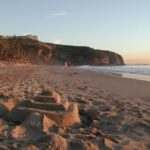 August 22, 2012 By Bret Johnson Leave a Comment
(New update – only 1 lot remains! 11-9-12. Two out of three lots are now sold. Please contact me as soon as possible if you are interested in more details) A truly rare opportunity to own some of Southern California's last ocean front lots. 3 side by side lots are currently available which can be […]